PART ONE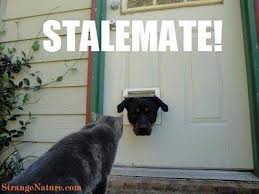 What is Deadlock Arbitration?
Deadlock Arbitrationsm   is a private confidential process that avoids the need to "change over" to public court litigation when divorce mediation or Collaborative Divorce reaches a total breakdown.
What causes deadlock?
Deadlock results from a party refusing to move from a position. For example, consider this scenario:
After negotiating for a period, all issues have been resolved, except for one – the wife's recent inheritance from her father's estate.
The wife says, it is hers. The husband says, he wants his share.
Neither party will compromise. They are deadlocked!
A lot of pain and effort went into getting agreement on everything but this one issue.
Think about it! Only one issue prevents a resolution.
Do the parties now have to leave Mediation or the Collaborative Process and go into court litigation?
N0.
How does Deadlock Arbitrationsm work?
In Deadlock Arbitrationsm, the parties "hand pick" an arbitrator to decide the one issue.
"Their" arbitrator travels to a location selected by the parties. There, in a confidential format, totally designed by the parties (with the help of their respective attorneys or their mediator), the arbitrator listens to the presentation of each side.
The arbitrator, within an agreed upon period, makes a decision on the deadlocked issue and the parties move on.
See Part Two  for:  HOW TO USE DEADLOCK ARBITRATIONsm