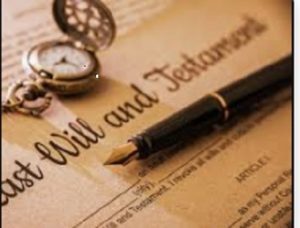 A former spouse is not entitled to a bequest under an ex spouse's Will.
Contrary to what a surviving ex-spouse may believe, and despite what a dead former ex may have said or suggested, once parties are divorced, a Will, prepared before the divorce, is revoked as to any bequest to an ex-spouse.
If you believe you are entitled to any part of your spouse's estate you should tell your attorney, before your divorce starts. If you are planning on not using a divorce lawyer, maybe you should re-plan.